Skip to Content
Expert Wrecker Services in Greenville, Anderson, and Spartanburg, SC
Wrecker Tow Services in Upstate South Carolina
When you want a responsible company that will carefully and safely move your vehicle with experienced wrecker service in upstate South Carolina, there's no better choice than Hawkins Towing. Our company has been providing professional tow services for cars, trucks, and heavy load machinery since 1999. We have three locations in the upstate region and can be there promptly as soon as we receive your call. Call for wrecker service today.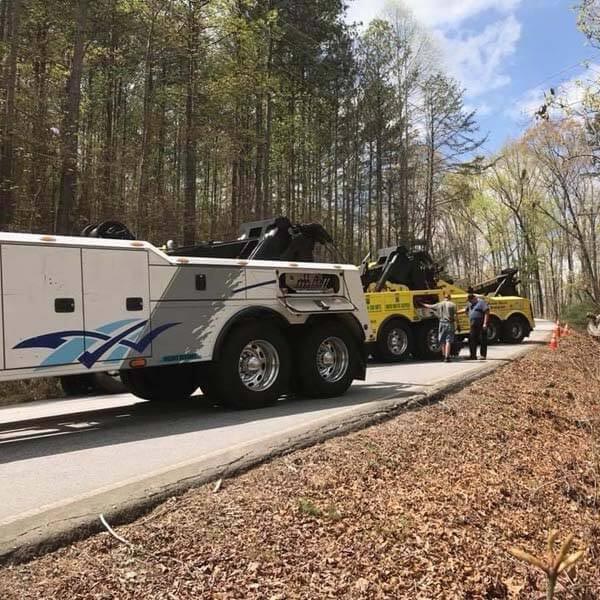 How Can We Help You?
A wrecker is a specific type of tow truck often used to move disabled vehicles that have been in accidents, parked illegally, or abandoned. However, these trucks are also fantastic for transporting motorized equipment that may not travel well on roads. If you need to move a vehicle, truck, or recreational or construction equipment longer distances, wreckers are the best option. The truck has the same body style as a flatbed, enabling us to put the entire vehicle flat on the back of the rig, unlike a two-wheeled tow which only lifts two of the vehicle's wheels. Call us for wrecker service to handle:
Cars that have been in a collision
A vehicle that's overheated or broken down
Cars stuck in ditches
Illegally parked vehicles
Abandoned automobiles
Transporting construction equipment
Moving motorsports vehicles
And more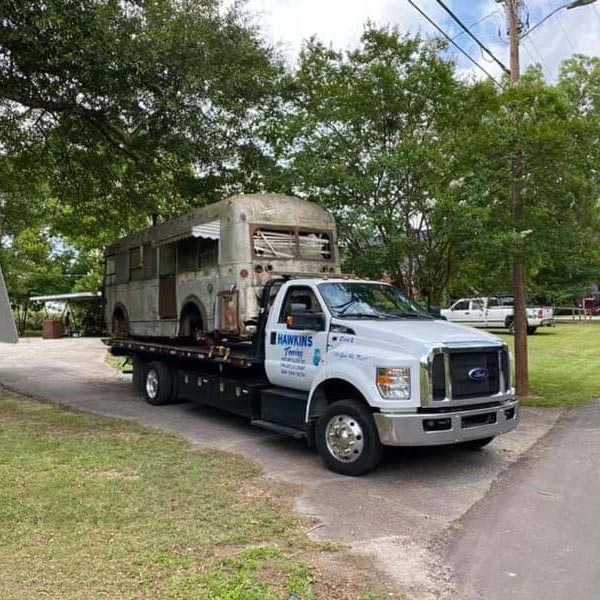 Benefits of Wrecker Services
Working with a tow company with wreckers in their fleet comes with advantages to vehicle and property owners. If your car has broken down and you need a tow to a service station, a two-wheeled tow is fine. However, a wrecker is preferred for longer distances to avoid two wheels wearing out faster than the front or rear wheels during a two-wheeled tow. Wreckers also provide more vehicle stability during transport. Plus, a two-wheeled tow might not be an option if a car or truck has been in an accident.
Contact Us for Wrecker Service
If your car has broken down, you've been in an accident, you're stuck in a ditch, or you need a vehicle moved for any other reason, contact us for wrecker service in the upstate South Carolina area. We don't expect you to know what type of tow equipment you need. But with our experience and getting a few details about your situation, we can ensure we send a technician with the right equipment to you in your time of need. Call today.
Call for Tow Service or Roadside Assistance