Skip to Content
Load Shift Assistance in Greenville, Anderson, and Spartanburg, SC
Load Shift Assistance in Upstate South Carolina
Hawkins Towing provides load shift assistance services for professional and occasional truck drivers throughout upstate South Carolina. Whether you drive a truck five days a week or have just rented a moving truck to move from one side of town to the other, load shift assistance is an essential service that will protect your cargo, you, and other drivers on the road. Don't miss this critical step of securing your truck's contents. Contact us for professional assistance today.
Load Shift Assistance & Why It's Important
All items will settle once you pack them into a container. It doesn't matter if it's a bag of chips or an 18-wheeler full of pallets. The contents will shift and move due to gravity, changing direction, and weight. On a larger scale, load shifts can be detrimental to the safety of the products, the operator of the vehicle, and anyone in the vicinity. While smaller loads can cause harm and damage once the back end is opened for unloading, bigger load shifts can cause vehicles to tip or travel out of control. Ensuring your load is securely fastened in the rear of the truck during transport is critical to avoiding this.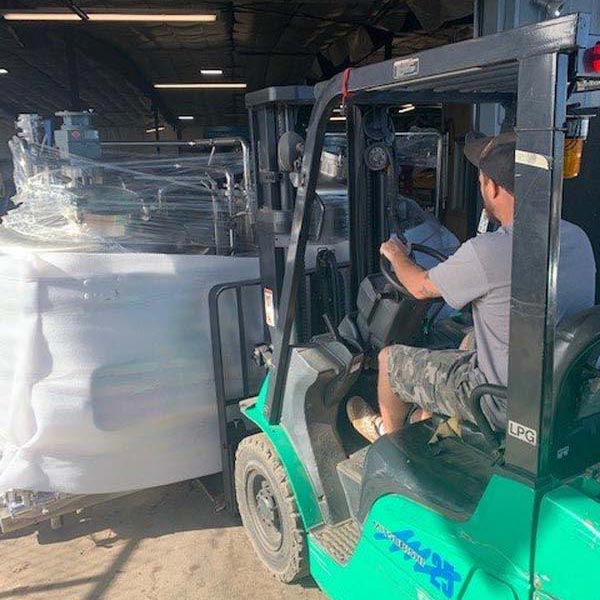 We Have the Tools & Techniques to Fasten Cargo Securely
Our load shift assistance services are available for anyone in the upstate South Carolina area that needs professional help to fasten loads securely for complete peace of mind. We include all of the equipment and a technician to secure the load. The equipment and techniques we use include:
Forklifts
Pallet jacks
Skid steers
Rewrapping pallets
Securing cargo to the floor
And more
Need Load Shift Assistance While on the Road?
If you're out on the road and realize your cargo isn't as secure as you thought or has already shifted or toppled over, contact our team at Hawkins Towing. We'll be there to assist promptly. While we can secure a load before you even hit the road, many of our calls are from drivers who need help in emergencies, and we answer the call. Our heavy-duty tow and load shift assistance tech will be on the scene to help make everything right and safe! Contact us for help today.
Call for Tow Service or Roadside Assistance