Skip to Content
Towing for Cars & Trucks in South Carolina
Hawkins Towing offers comprehensive towing services for cars and trucks of all sizes throughout the upstate South Carolina region. Stuck at the side of the road? Need to relocate a vehicle? Having engine trouble? Vehicle owners have been relying on our responsive towing services since 1999. If you're stuck, remove your car from traffic's way as much as possible, and remain in a safe area until our professional tow truck drivers arrive to assist.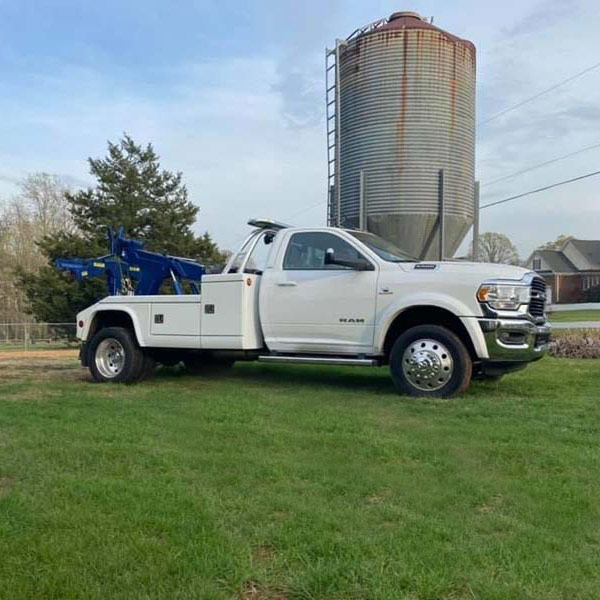 Important Steps to Take If Your Vehicle Breaks Down
Sometimes the stress of a situation can overwhelm the brain. What might seem like common sense steps on any given day can slip our minds under challenging times. If your vehicle becomes disabled unexpectedly, especially in an area with no immediate help nearby or traffic is dangerous, the most important step is to stay calm and not panic. While it's not the situation you want to be in, it happens to drivers daily, and tow companies like ours are here to help. Follow these steps:
If there's a breakdown lane, move your vehicle as far into it as possible on the other side of the solid line.
Turn on your hazard lights.
Make note of your location so our driver can locate you easily. Mile markers or exit numbers on highways are good indicators.
Take note of what's wrong with your vehicle. Is it a flat tire? Is there smoke from the engine? Is it making unusual noises?
Stay close to your vehicle, in a safe area.
Need a Tow? Stay Calm & Call Us
At Hawkins Towing, we're dedicated to providing car and truck owners with superior towing services in upstate South Carolina to help during life's most challenging times on the road. An inoperable vehicle is never fun, but our customer service goes above and beyond to help manage the situation in the best way possible. With services available 24 hours a day, seven days a week, we're always standing by in your time of need. Call for towing today.
Call for Tow Service or Roadside Assistance