Skip to Content
Emergency Towing Services in Greenville, Anderson, and Spartanburg, SC
Emergency Towing in Upstate South Carolina
If you're researching emergency towing services in upstate South Carolina, chances are you don't have a second to spare. Hawkins Towing offers a fast response to emergency towing needs throughout South Carolina. Our company is fully licensed and insured to handle all situations. With trained tow technicians based at three different locations in upstate, we have a response team close by where you are. Contact us for emergency towing today.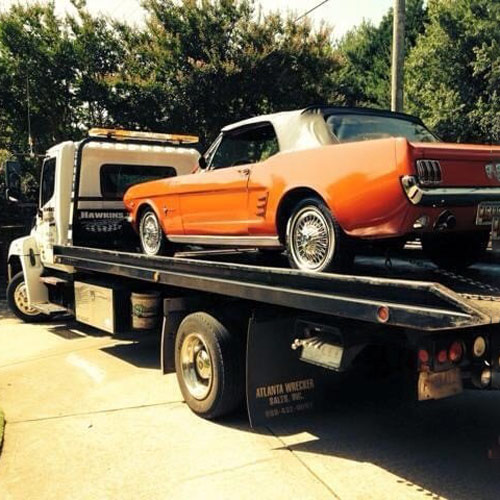 We're There for You
Even in the most stressful moments, you can take comfort knowing that we're here standing by in your time of need. It doesn't matter if it's during the rush hour commute or in the middle of the night. If you find yourself in need of towing services, you can always count on us. We've helped countless car and truck drivers who've called for emergency towing services due to:
Flat tires
Engine trouble
Running out of gas
Car accidents
Dead batteries
Other mechanical failures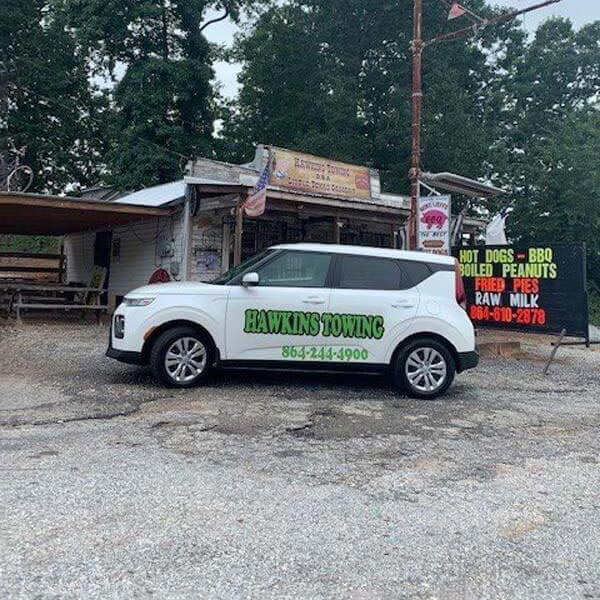 The Right Equipment for Any Job
If you've been in an accident, the primary concern is ensuring everyone is ok and getting any medical attention they need. The next is to have your vehicle safely removed from the scene. If the car is left inoperable with significant damage, you want a tow company that shows up at the location to have the proper equipment. Our company has a fleet of tow trucks and machinery to handle various situations, enabling us to help you under any circumstance. Calling the wrong tow company could mean they show up with the wrong equipment. We won't do that. Our fleet includes:
Emergency Towing Is Just a Call Away
If you need emergency towing in the upstate South Carolina area, contact Hawkins Towing. We'll send help immediately wherever you are. We understand it's critical to get your vehicle out of harm's way to a safe place where it can get the service it needs. It doesn't matter if you're stranded on the side of a busy highway or on a quiet backroad in the middle of nowhere. We're always here to answer your call.
Call for Tow Service or Roadside Assistance